Work with the scan results
After the scan is accomplished, its result is opened automatically in the Explorer element. It may be presented as a single or several items in its folders navigation pane, depending on the number of found file systems and types of scan performed.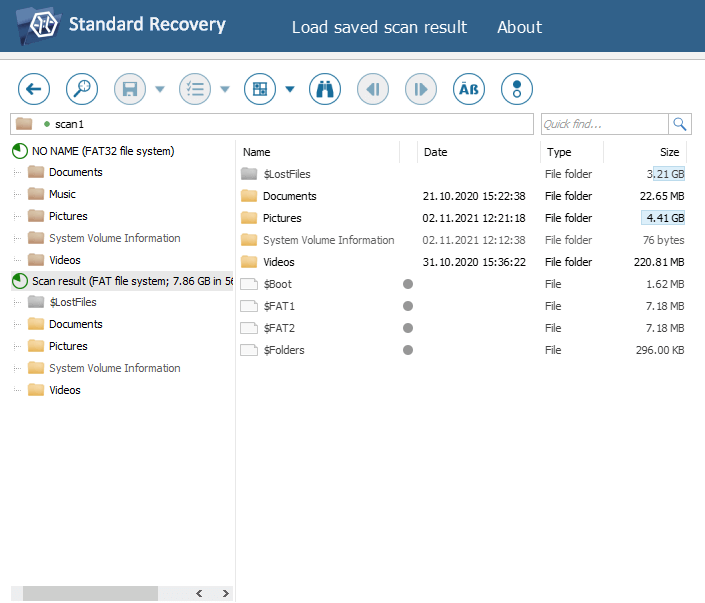 The scan result item that provided a readable file system is indicated with a green icon, while the one that have damaged file systems – with a red icon. The result of raw recovery is also listed as a separate item and has a gray icon.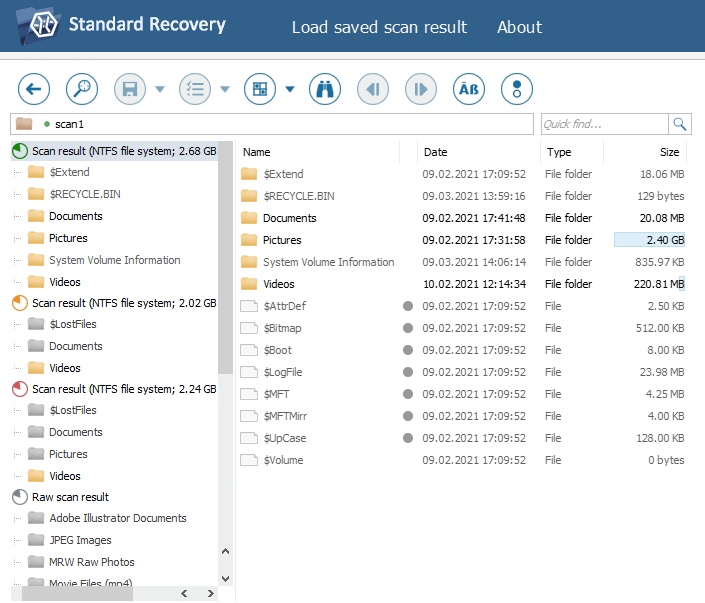 Using Explorer, you can examine the data within each of them and choose the required folders and files for further saving. This element offers a set of means that facilitate data browsing, allow viewing the properties of objects, previewing files, sorting them by several criteria, performing quick or advanced search, estimating the size of data or its consistency. The information about their usage can be found in the Explorer (File browser) section.
Having decided on which part of the data has to be saved, activate the "Define selection" tool from the main toolbar of Explorer. After that, folders and files in it can be selected/deselected with the checkboxes next to them or the "Mark for copying" or "Unmark for copying" context menu options. Multiple files or folders from the same folder can also be chosen by clicking on them one by one while holding the "Shift" or "Ctrl" key.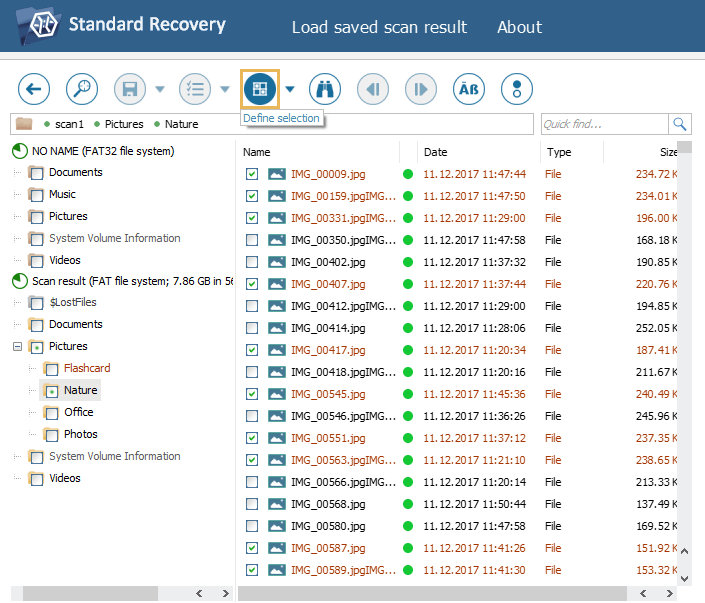 If you need to deselect all the currently selected folders/files, use "Cancel selection" tool from the main toolbar of Explorer.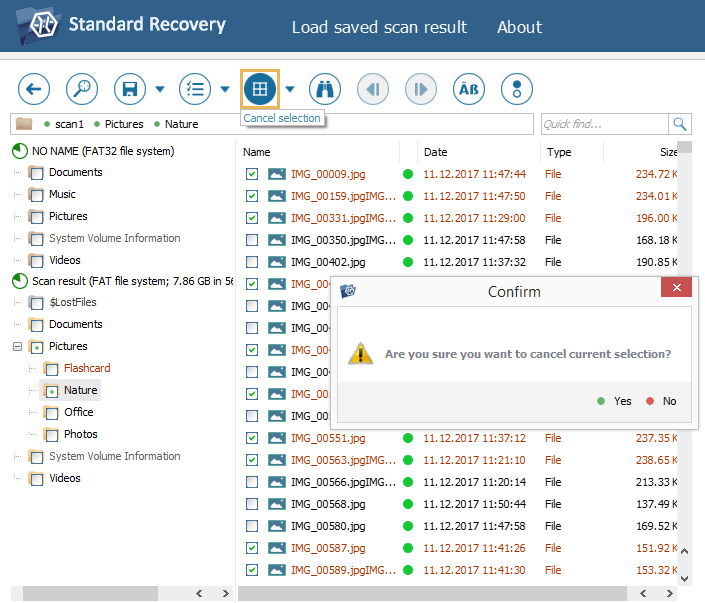 It is possible to save the information as to which of the folders and files were selected at the given moment. For this, use the "Save selection sate" option of "Define selection" tool. In the opened dialog, enter the name for the *.ssti file and hit the "Save" button.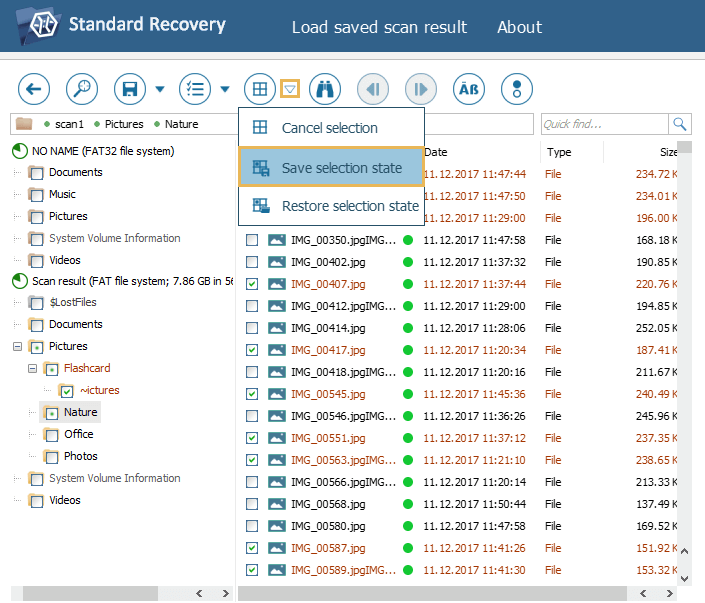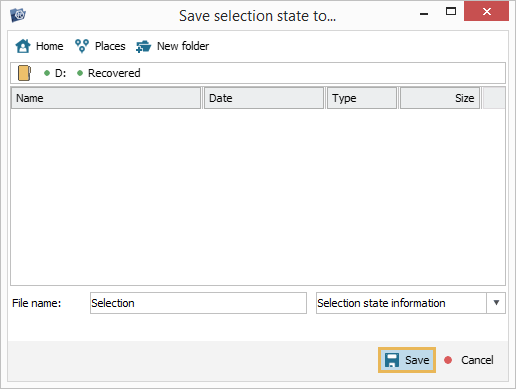 To restore the selection using the created *.ssti file, employ the "Restore selection sate" option of "Define selection" tool and navigate to the file's location.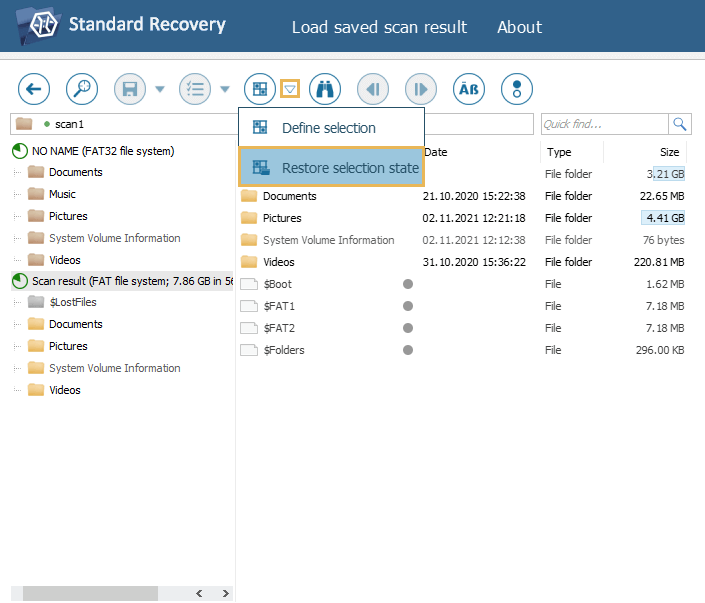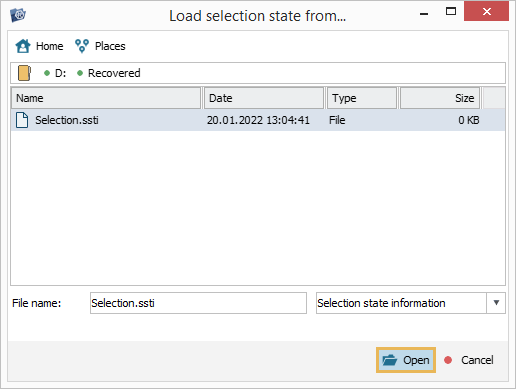 When all the necessary items are selected, you can initiate the copying operation.