Updates
Downloading and installation of software updates
Right after its start, the software automatically performs a check for the availability of updates. When the current version is out-of-date, you will see a "Software Package Update" pop-up message with the release notes for the latest version of the product. Click "Install" to download its installation file from the UFS Explorer website.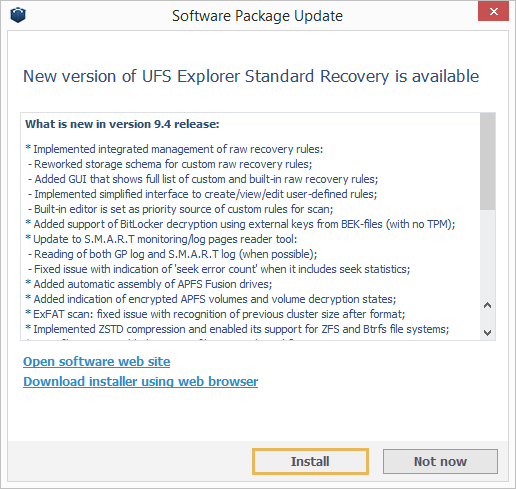 You may also download the upgraded installation file manually from the webpage of the respective UFS Explorer product or the general download page. Choose the correct download option for your operating system.
In case your software is already up-to-date, you will see the corresponding message of the Installation Manager.

You can also run the Software Packages management utility to check for updates. Select the program for which an update is available and click the "update" button.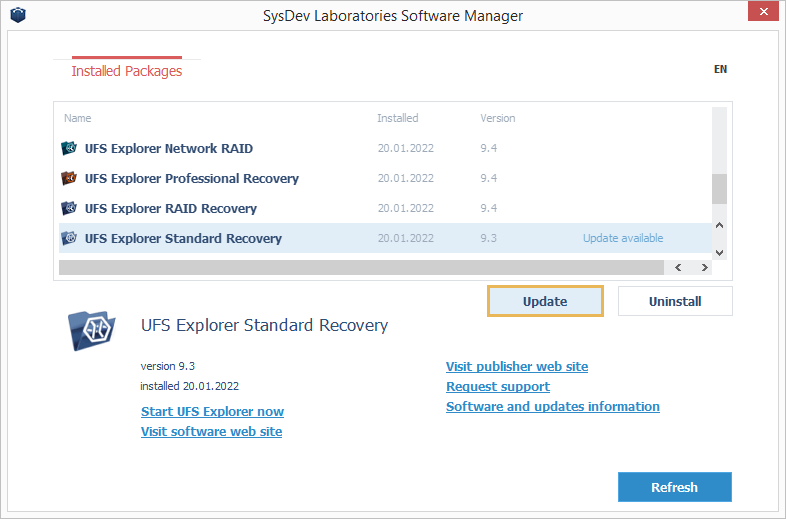 Select the target folder to save the file. This folder cannot be located on the drive with the lost data, otherwise, it may get damaged or irreversibly lost.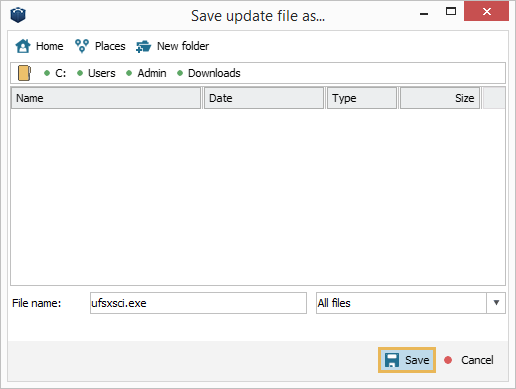 After that, use the obtained file to perform the steps described in the Installation section and simply complete the procedure. There is no necessity to remove the previous version of the product or enter the Registration Code one more time, if it has already been applied in the older software.