Download Raise Data Recovery
Raise Data Recovery version 8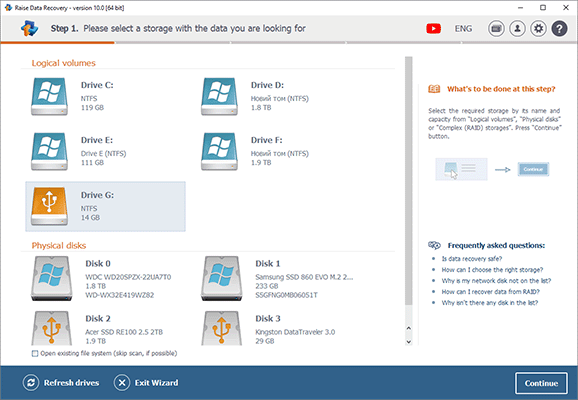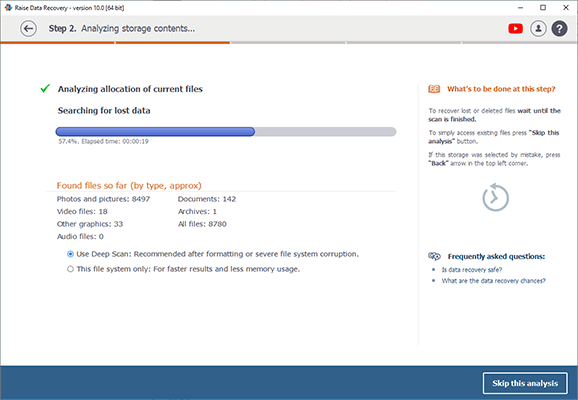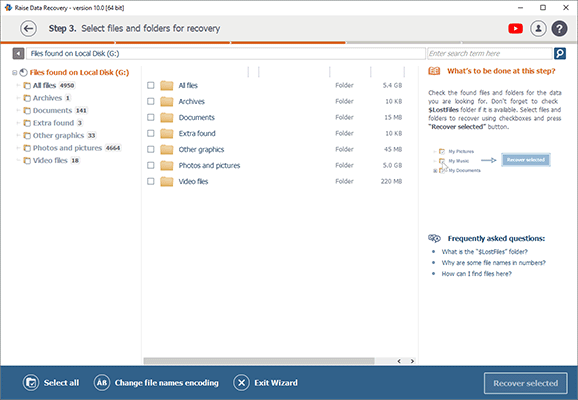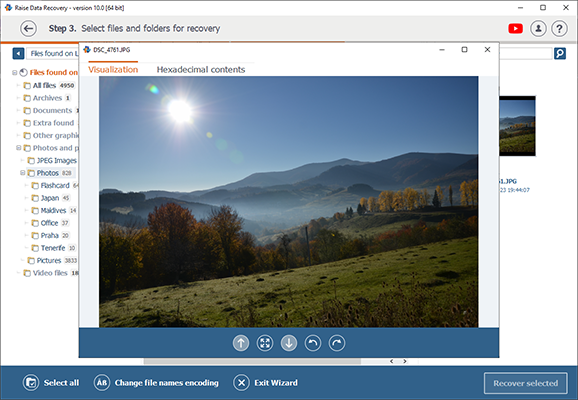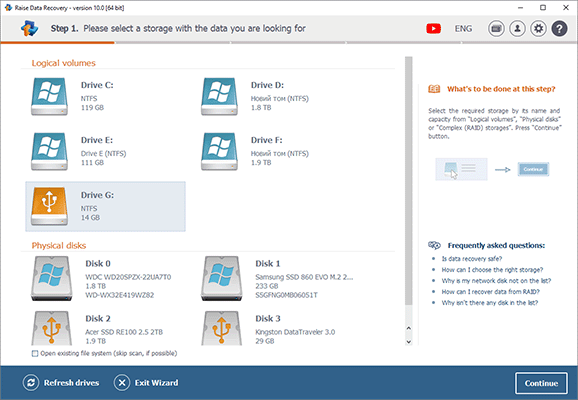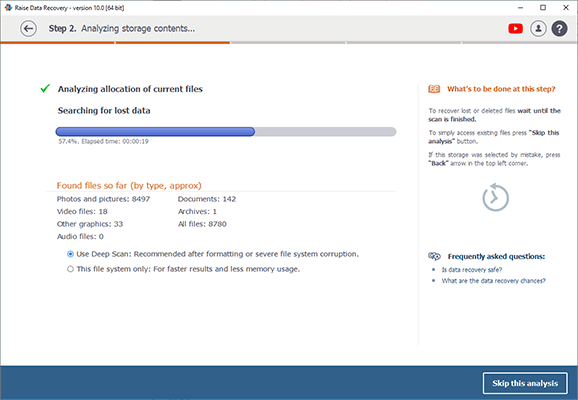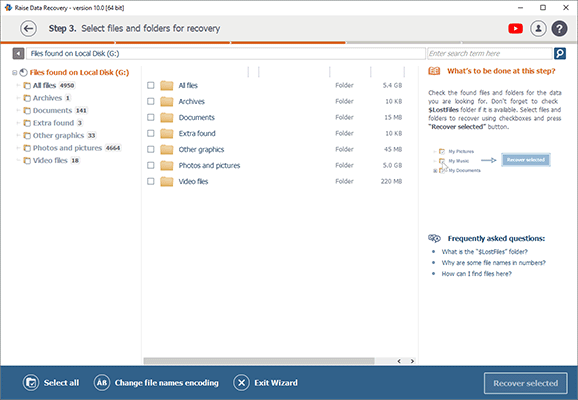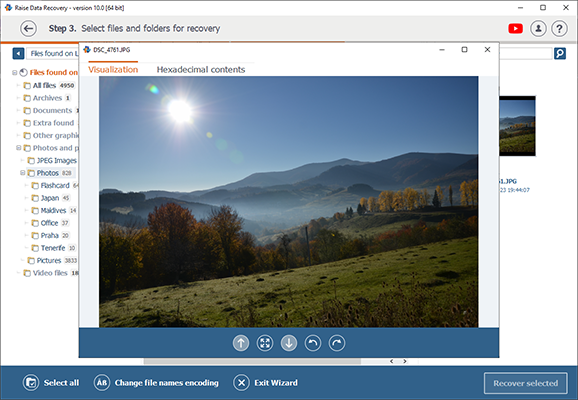 Professional-level efficiency
The software employs sophisticated algorithms enabling careful analysis of the source storage and effective recovery of the missing data – similar to those used in upscale specialist-oriented series. Despite of that fact, it can be easily operated without any technical knowledge or skills.
Data recovery from Windows, macOS, Linux
Raise Data Recovery is capable of working with a wide range of file systems used in Windows, Linux and macOS. The software automatically selects the data recovery methods required for your operating system and smoothly recovers the information lost from your computer, portable digital medium or NAS.
Simple wizard-style interface
The friendly interface of the software makes its usage effortless and intuitively clear. Moreover, Raise Data Recovery provides helpful tips and instructions during the whole process of data recovery making the procedure even more speedy and straightforward.
Support of RAID
In addition to simple storage devices, like hard disk drives or USB sticks, the program supports RAID systems of basic configurations and spanned volumes. There is no need for any additional manipulations: the software will reconstruct the undamaged complex storage and present it for further data recovery.
Overview
Raise Data Recovery is a top-level software program wrapped in a simple and intuitive wizard-style interface. The utility will help you to get your files back after accidental deletion from the Recycle Bin, pressing of the Shift-Delete button and in more complicated data loss situations, including software crashes, malware attacks, system failures or even logical issues aggravated by hardware damages.
The software is cross-platform and suitable for data recovery from the file systems of Windows (FAT/FAT32, ExFAT, NTFS), macOS (HFS+, APFS) and Linux (Ext2, Ext3, Ext4, ReiserFS, UFS, JFS, XFS) that can be applied not only on simple common digital media, like internal and external hard disks, memory cards, thumb drives, etc., but also on more complex storage systems – RAID and NAS.
No extra user actions or skills are needed to start rescuing files: The application automatically chooses the techniques necessary to handle your data recovery case and promptly restores the lost information. After a simple click on the button for a storage scan, the program will run over the storage space delivering all the found folders and the intact files contained within the file system. Moreover, multiple supplementary options, including search, preview, sorting, etc. are available to facilitate the recovery process.

Raise Data Recovery
Windows Support
FAT/FAT32, ExFAT, NTFS
Unlimited data recovery from Windows file systems
Work with simple and RAID storages
Cross-platform license activation

Raise Data Recovery
macOS Support
HFS+, APFS
Unlimited recovery from macOS file systems
Work with simple and RAID storages
Cross-platform license activation

Raise Data Recovery
Linux Support
Ex2, Ext3, Ext, ReiserFS, UFS, JFS, XFS
Unlimited recovery from Linux file systems
Work with simple and RAID storages
Cross-platform license activation
---

Discontinued Raise Data Recovery Version 5
for single file system
Raise Data Recovery Version 5 was a specialized edition of UFS Explorer Standard Recovery with multiple versions each designed for access and recovery of data from a single specific file system.
Each Raise Data Recovery version could recognize all file systems supported by UFS Explorer Standard Recovery (Version 5), but provided access and allowed recovering files only from the file systems it was intended for.
NEVER download or install the software on the storage from which the information was lost. In most cases, this causes permanent data loss. If the missing files were stored on the system partition, it's strongly recommended to shut down your operating system and consider using UFS Explorer Backup and Emergency Recovery CD.