UFS Explorer RAID Recovery
for Windows users
You can install software on Microsoft Windows NT 5.1 OS and later (Windows XP/Windows 2003 Server and later). It is possible to run the software on older Windows NT versions starting from NT 4 SP6. Software installation to Windows 95/98/МЕ is not supported at all.
To install the software simply download software installer executable file and start it.
Warning: never download or install the software to the drive with lost data you are going to recover. This may lead to permanent data damage or loss. If the data was lost from non-system partitions, it's recommended to download and install software to system OS partition. If the data was lost from system partition, it's recommended to shut down computer immediately and boot it using 'Recovery CD'.
After start of installation process you will be prompted for user interface language that will define language of software installer and software user manual.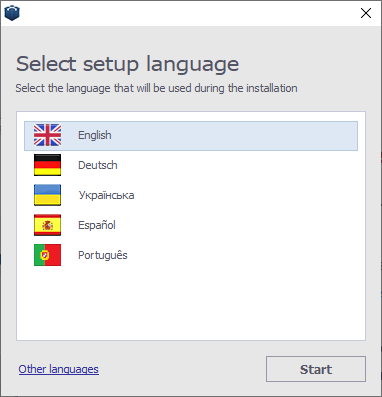 From now on the installation process begins.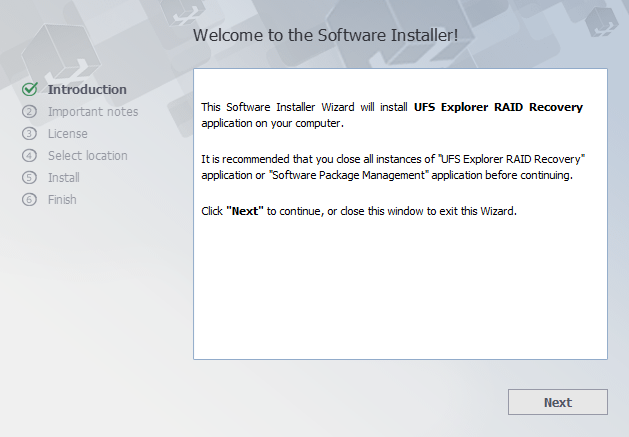 Carefully read the notes of importance before proceeding to the next step.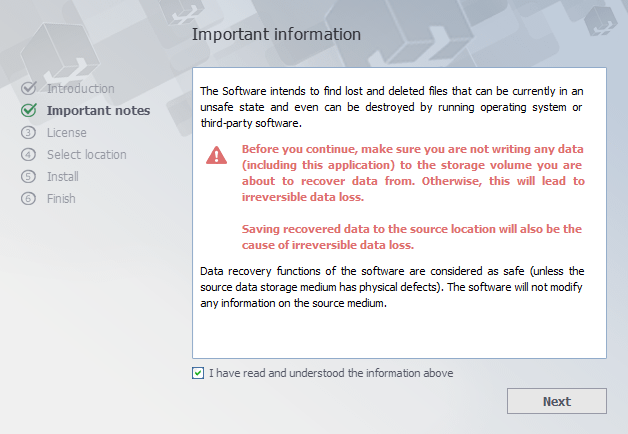 If software is updated from a previous version, the installer will pick previous software language preferences. The installer will show End User License Agreement (EULA) for acceptance. You may continue installation only after EULA is accepted.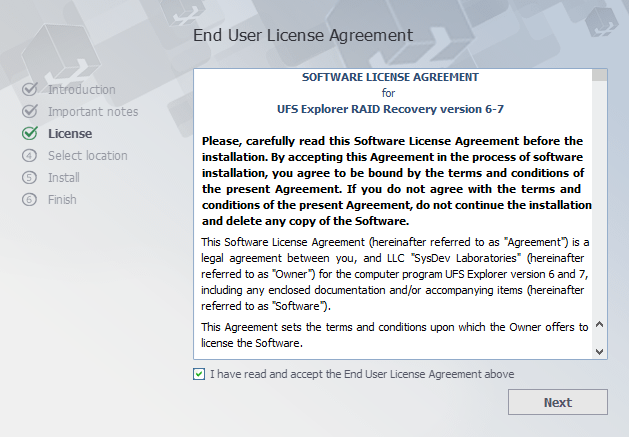 On the next step, the software will prompt for software installation target folder. In case of software update from a previous version the default installation folder will be set to the folder of previous software version.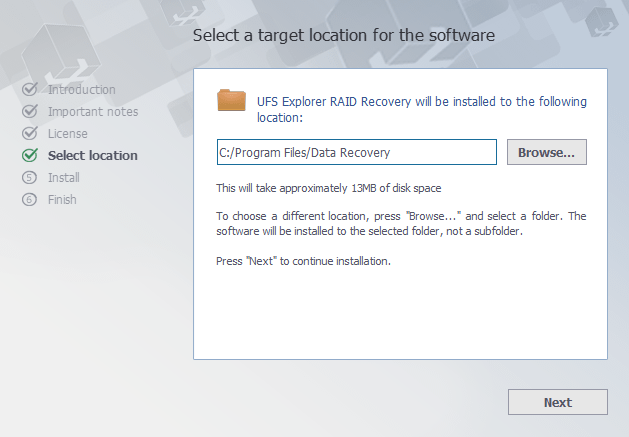 Then installer will prompt for name of 'Start' menu product group (default is 'UFS Explorer' or "Data Recovery"). At this stage, the installer will finish collecting the necessary information and start the installation process. After it is finished, you will be able to start the software from final window of software installation wizard.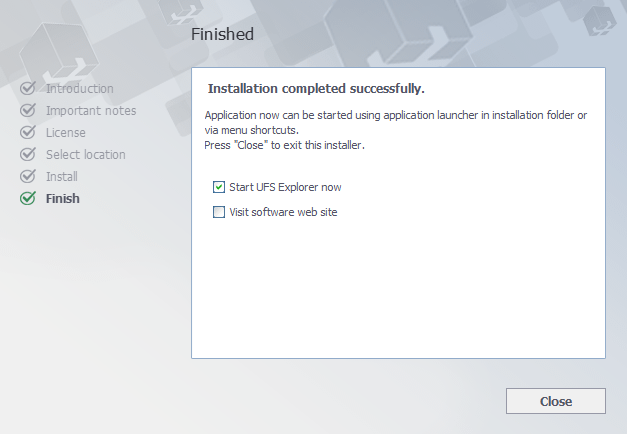 You may start the software using shortcut in 'Start' menu ('All programs', than software group (default is 'UFS Explorer' or "Data Recovery") and then 'Recover data with UFS Explorer' (for UFS Explorer) or 'Recover files from X file system(s)' (for Raise Data Recovery).
Hide instruction for Windows