What can be done to recover data from an external hard disk drive?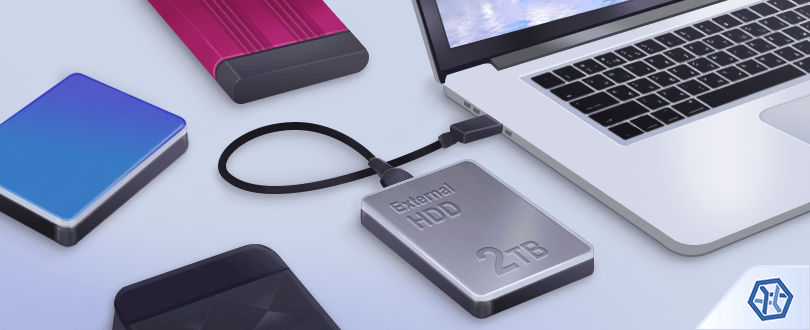 It would be no exaggeration to call an external hard drive a lifesaver for those who need to work with large amounts of data but don't want to clutter up the computers' internal storage. With broad compatibility and capacities of up to 10 terabytes, such disks are able to provide adequate space for huge photo or video libraries without forcing the machine to run slower plus make it possible to share them between different devices, never asking for regular monthly/annual payments. Also, special drive enclosures allow turning an idle internal drive into a portable device plugged into the PC via a USB or FireWire cable. At the same time, owing to their increased mobility such drives commonly suffer from mishandling and other problems which may result in the loss of valuable files, leaving the user looking for a way to deal with this unpleasant situation.
Recover files from an external hard drive formatted with any file system of Windows, macOS, Linux, Unix, BSD
Once you realize that the files are missing, safely disconnect the storage and avoid using it to prevent further damage to the data. Pay attention to the type of your drive: the cheaper spacious HDDs are extremely fragile and may develop serious issues due to shock or vibrations, therefore, it is necessary to be careful when working with them and keep the device horizontally on a flat surface while external SSDs are more durable in this regard. If your storage medium shows any symptoms of a physical defect, like unusual noises, or is not recognized in BIOS, you should turn to a specialized data recovery service provider for help.
If the device has faced some kind of logical failure, like accidental reformatting or improper removal, the right data recovery tool can easily restore the lost information. As there are multiple formatting options for removable drives, the actual quality of the obtained result will depend on the type of a file system which performs storage management operations, like deletion or formatting.
However, there are several situations when the chances to get files back are practically nil:
low-level (full) formatting fills the drive with zeros, therefore, data erased this way cannot be restored;
overwriting operations are also carried out by file shredding utilities, which render the data irrecoverable;
some portable disks based on the SSD technology support the TRIM command which irreversibly wipes the data of files soon after their deletion;
the use of encryption on a drive usually doesn't impede data recovery as long as the encryption key is available while its loss makes it impossible to decrypt the volume and thus retrieve its files.
In other cases, SysDev Laboratories offers UFS Explorer and Recovery Explorer as effective software solutions which provide for a wide range of data recovery needs of both home users and professionals, including ones related to rescuing deleted or lost files from intact or corrupted external disk drives with any file system of Windows, macOS, Linux or Unix/BSD. The utilities thoroughly examine the content of a storage and restore the lacking data, enabling its further copying to any safe local or network location.
Note: Before starting the process of recovery, try plugging your hard drive into another computer to exclude a faulty port or incompatibility issues.
In order to get your crucial data back with the help of UFS Explorer Standard Recovery, follow these steps:
Download and install the program onto the computer. The version of the software must correspond to the operating system your PC is running.

Run the application and, if needed, change its parameters in the settings pane.

Connect your external disk drive to the machine: it is preferable to use the fastest available interface. Some portable disks have an eSATA interface in addition to a USB one – its use may considerably accelerate the procedure.

Warning: When your external hard disk gets attached to the computer, the OS may show an error and suggest formatting or repairing the drive. Doing so may cause serious difficulties or even permanent data loss.

Choose your portable drive from the options under connected storages in the left pane and scan it for lost data with the help of the corresponding button or the storage context menu option.

Note: If your drive is missing in the list of devices, you are likely to have a physically flawed drive/enclosure.

Define the desired scan parameters. If you are absolutely sure which file system type you are working with, unselect the remaining ones. After that, click "Start scan" and wait for the process to finish.

Explore the file system reconstructed by the software: you may sort the files by name, date, type, employ quick or advanced search and preview images, videos, audio files or PDF documents. After that, press "Define selection" and choose the items you want to save by putting checkmarks right next to them.

Select a destination folder for these files. Make sure you are not attempting to copy them to the same logical disk from which they are being recovered.
Last update: June 19, 2019