What operations can be performed with the free version of UFS Explorer Professional Recovery?
27.07.2022
Though UFS Explorer Professional Recovery is a paid software product, it is distributed as shareware in order that users could try out the application before buying a license. Yet, few people know that its free trial version is not limited to simple evaluation: there are a number of data recovery tasks that can be done with its help absolutely free of charge. Here are some examples of useful operations that you can perform in UFS Explorer Professional Recovery without spending a dime.
Creating a copy of the disk
The program offers an advanced disk imager specialized in the methodical extraction of data from storage devices, including failing and unstable ones. Fully presented in the free version, the tool allows creating a copy of the disk and using it thereafter instead of the original digital medium. It is possible to make its full bit-to-bit clone, specify particular partitions or ranges on it for copying or even choose the "on-demand" imaging mode – when all the accessed data is immediately saved to a sparse file to avoid further references to the same areas on the disk. The image can also be created on the basis of a file location map which gives the possibility to copy the content of specific files or the storage space occupied by a certain file system.
The imaging procedure implies numerous configurations for efficient disk reading, like timeout, buffer size, direction, rules for skipping defective blocks, etc. and is addressed in more detail in How to create an image of a defective disk.
In addition, the tool can be used for backup purposes as well as to transfer the data from one disk to another, from a disk image to a disk (or vice versa) and from a virtual disk to a disk image or a physical disk.
Error processing
UFS Explorer Professional Recovery contains an event log which records information about certain disk events, like detection, I/O errors, etc. and may be used to spot hardware defects or some other issues.

For example, if there are bad blocks at the beginning of the disk, the event log allows determining their positions to start disk imaging from the readable area or choose another scenario for work with the device. Moreover, the program provides a notification when a drive has a non-standard sector size or when a disk with the size over 2 TB cannot be processed correctly due to limited data transmission ability of the hardware.

Identification of employed storage technologies
The utility recognizes a broad spectrum of storage technologies and labels the identified volumes accordingly. Such labels serve as useful hints for work with technologies like Storage Spaces, Dynamic Disks, BitLocker encryption and NTFS/ReFS deduplication of Microsoft; Software RAID, Core Storage and APFS encryption of Apple; LVM with Thin Provisioning, mdadm RAID, Btrfs-RAID and LUKS encryption of Linux; RAID-Z of ZFS, BeyondRAID of Drobo and others.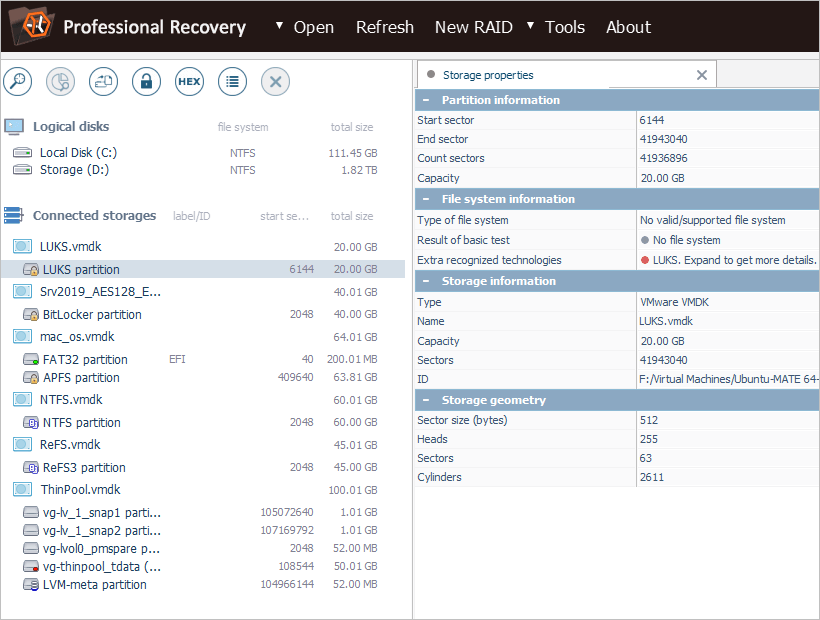 Work with RAID systems
The program supports a wide range of RAID types and composite volumes, including vendor-specific configurations, which can be processed in the trial version without any limitations. The software is capable of retrieving the needed settings from the metadata and reconstructing the storage automatically. Manual specification or editing of parameters is also possible with an adjustable RAID builder tool. As the assembly is performed in a virtual mode, you can take any number of attempts required to find out the right layout. In addition, the content of the storage can be visualized to verify the correctness of the chosen configuration, highlight key structures, like MFT or MBR, check parity values or reconstruct the missing data.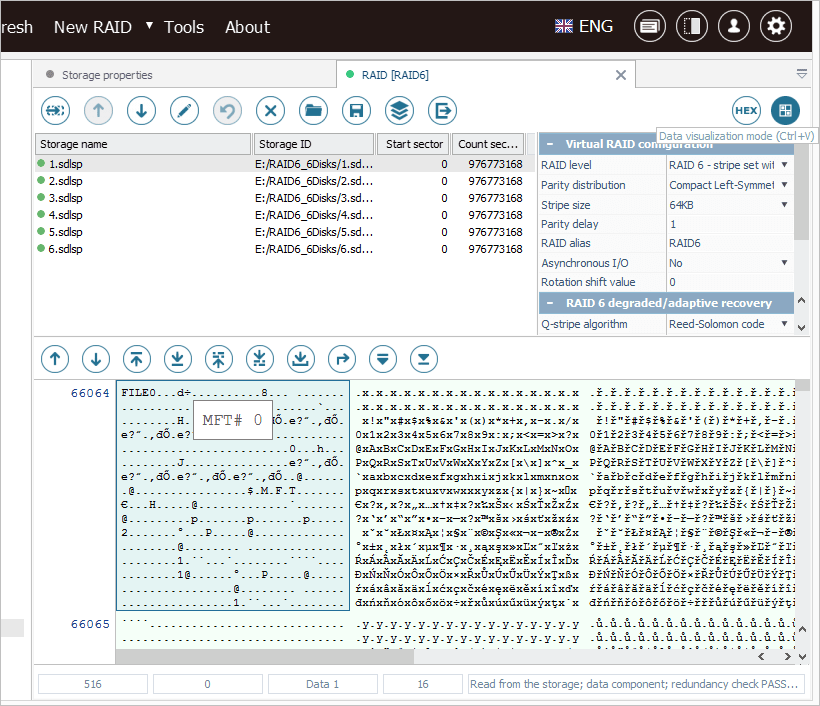 Data stored on the reconstructed array can be saved to a disk image or split between several disk image files in case of lack of space. The created image can be used to transfer data to the disk or scanned for lost data.
Preview of the data
The trial software makes it possible to open any supported simple or complex storage, if needed, perform its reconstruction, scan it for lost data, explore the found file system and preview intact files. Specific files can be easily found using a quick or extended search function with filters for a file name, size and modification date. The items whose size doesn't exceed 768 KB can be saved to another location without the need to pay a license fee.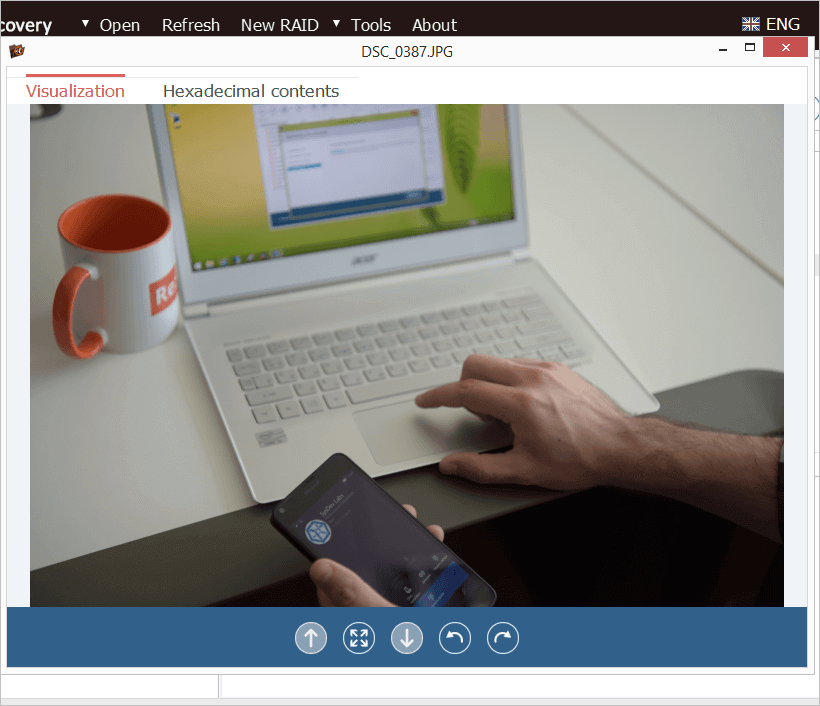 Access to incompatible or encrypted storages
UFS Explorer Professional Recovery allows accessing volumes created in other OS environments that are not compatible with the currently employed operating system or stored within virtual machines. Disks encrypted with various encryption technologies can be also be unlocked directly in the utility when the password or decryption key is known.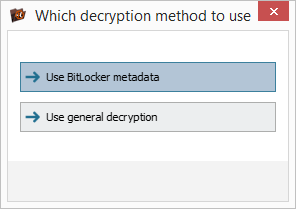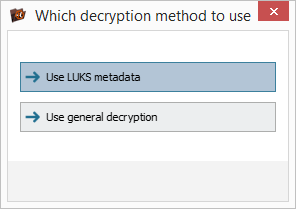 Hexadecimal analysis
UFS Explorer Professional Recovery provides a broad set of tools and functions for efficient parsing of raw data that do not fall under any trial limitations. The program allows viewing and comparing the content of storages, partitions, files and file fragments in the hexadecimal mode, perform a parallel search, analyze them relying on a raw a data inspector, structure templates, the mechanism for reverse data address translation, separate the space allocated by the file system and use numerous other professional features. Moreover, convenient a hexadecimal editor makes it possible to perform the necessary modifications, like content overwriting, directly on disks.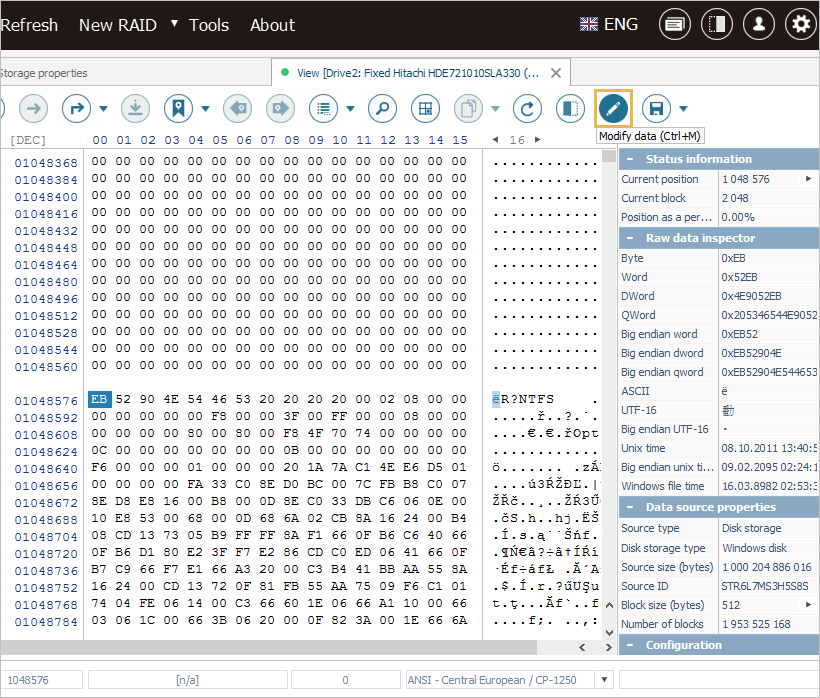 Obtaining a report on the data
The application offers a multiplicity of reporting options. For instance, it is possible to check the size of files within the file system, see a list of items with corrupted metadata, save the list of all available folders and files or create an interactive HTML file which preserves the folder structure of the data to be recovered and contains an embedded search function.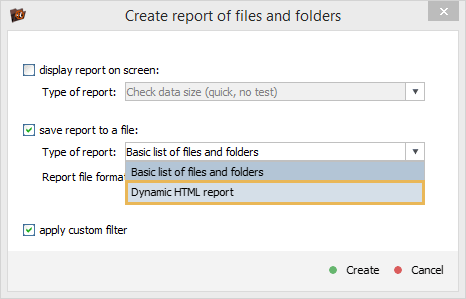 As you can see, a great variety of tasks that can be solved in UFS Explorer Professional Recovery at no cost. However, only a licensed version makes it possible to utilize the full potential of the software and enjoy all its benefits.